Music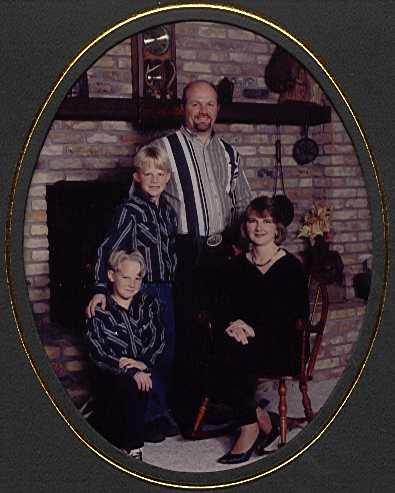 (My Family in '98: Michael & Charmaine, kids left to right (Adam & Stephen))
---
Music: Words & Chords
Originals -

songs by Michael Thomas

: Words/Chords/MP3's
Church Songs: Words/Chords: Hymns, Praise & Worship, Christmas Carols, etc...
Country Music - Words/Chords, musicians sites, singing competition etc...
Pop Music - Under construction
Music Training: Theory and Instrument Specific
My Notes - I designed these charts to teach playing music by chords. Also has charts for piano, guitar, etc...
My Notes
Dancing
Original Songs (other songwriters)
---
Music Lessons
Downloads
Download Cover Songs - sites where you can download songs. Also help on burning CDs from Windows Media & itunes.
Stock Audio and Music at Foto Search - search for thousands of royalty-free stock music clips. You can also find royalty-free images, clipart pictures, illustrations, stock video clips, maps, and more.
Artists Websites
Locations
Dance
Musician Links
Musician Links

www.musician.com - Resources: find a musician, find a gig, record your music, promote your music, get advice, find a label, etc...
www.mp3.com -
MP3 Links
IPOD
Download the iTunes software so you can load songs, make play lists and play songs from the IPOD on your computer.

www.apple.com
Click on "iPod+iTunes" tab at the top.
On the right side of the screen, click on the button "Download now" for iTunes.
Now download and install the iTunes software.

Revised: July 01, 2015.